Gone to America
Silverbird Group, a diversified multi-media company with holdings in Radio, Television, Real Estate, and Cinemas, is producing its first feature film titled "Gone to America."
The upcoming movie is directed, written and produced by Pascal Atuma ("Bloodlines'', "LAPD African Cops," "My American Nurse).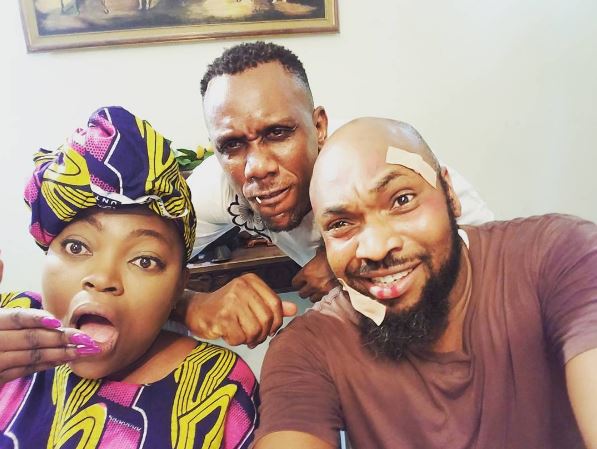 The star studded movie features Funke Akindele, Ini Edo, Ali Baba, Yaw, Jide Kosoko, Funky Mallam, Eniola Badmus, Francis Odega and a host of others.
Synopsis:
The movie follows the story of Okoro, a simple gateman who was going through the trials of the lowest class of working class families in Nigeria.
He was indebted to his landlord to the extent where he was dehumanized, lost a right to his privacy and could no longer enjoy the quietness of his home.
Battling with sleepless nights, an opportunity, out of the blues presented for him to travel to America, courtesy of a green card lottery entered for him by his long-term master's nephew.
America, the land of the free and home of the brave beckons… but alas it is Donald Trump's America with some strong-faced, nonsense Immigration officers, ready with their batons to defend the gateway to their great land by 'any means necessary'!
The comedy and fiasco that ensures between Okoro and these immigration officers, and whether he succeeds in getting through immigration is better seen than told. '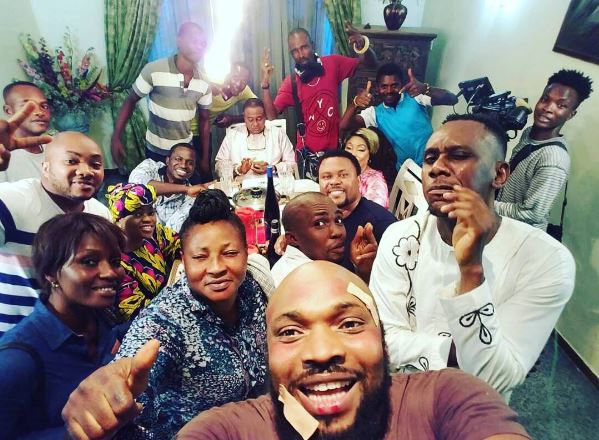 The movie is set to debut in cinemas nationwide from November 10, 2017.